Welcome to Dog Nutrition Naturally




Dog nutrition and how you feed your dog is the most important factor influencing your dog's health. The quality and type of food your dog eats, will equal the level of health your dog will experience. Food and state of health are intimately connected for all of us. Dog nutrition is the foundation on which good health is built and maintained. It's that simple!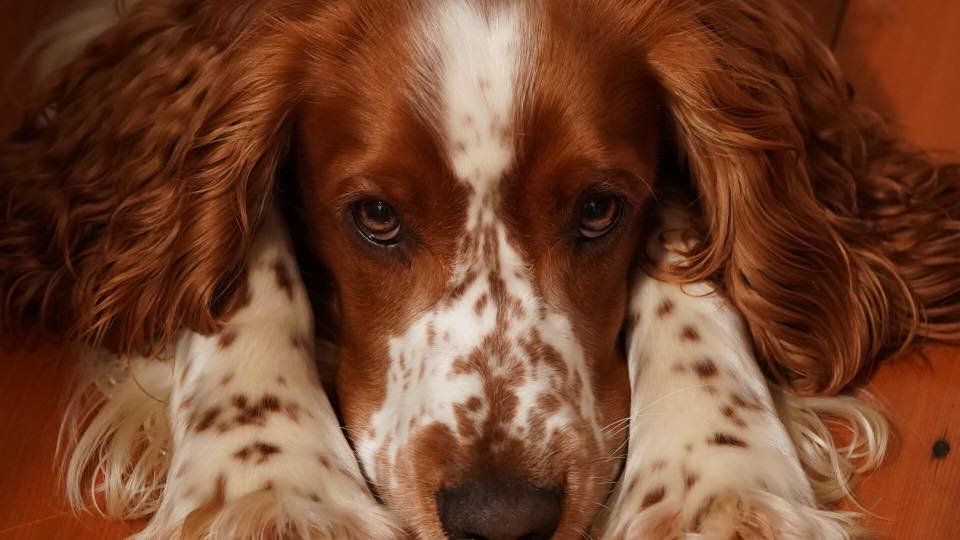 Here's How Dog Nutrition  Naturally
Can Help You



Our dogs are completely dependent on us for everything, including all of their nutrition and dog health care needs. You can become your dog's canine nutrition and holistic health expert. It is in our power to help our dogs be naturally healthy. This does not have to be complicated and difficult, inconvenient or expensive. It's easy when you ' get it '!
Glowing good health must be created from the inside out. There is simply no other way. Your dog uses the food you give him to fuel every cell in his body. If you give your dog excellent food, high in all the vitamins, minerals, enzymes and other factors needed for health, your dog will use that nutritious food to make new healthy cells. If your dog is not well, improving the way you feed your dog will help him to get better sooner.

Insight - Once you understand and experience the benefits of feeding your dog a more natural canine diet together with other natural health ideas, there's no going back. You don't have to be a vet to be your dog's Super Health Hero. Your new awareness will help everything else make sense.
Ideas - Better health for your dog must be earned by learning how, trusting yourself above all, and loving your dog enough to use the new ideas you've learned about natural health and healing.

Inspiration - Means using your new awareness and knowledge daily. Experience the benefits and share what you learn to inspire others when the opportunity arises. We are all teachers and learners at the same time. You can teach by your example. Your healthy dog is all the proof you'll need. Get inspired! Learn from someone who has walked the same path. Share your inspiration!


 3 Easy Steps to
Better Dog Nutrition and Health
Starting Right Now



Do you want to help your dog get healthier starting now?
Are you confused about how to get started?
Have you been searching for common sense answers?
This is how I did it, and you can too. Better dog nutrition and daily appropriate supplemental nutrition boosting, produces better dog health for life! You can take charge of your dog's nutrition and health care yourself starting today, by doing these three things.


Activate one simple dietary feeding upgrade right now, today.

Utilize Mother Nature's # 1 Secret to better health quickly
Implement a basic dog health supplement plan to boost health every day
You don't need expensive veterinary prescription diets and drugs. You can use the 3 easy steps above to get started. Getting started with a plan is key. Time is the great healer. Just give your dog better nutrition now and time will heal him.
Then you can keep learning if you want to. There is lots to learn here at Dog Nutrition Naturally. Learning from Mother Nature will keep you on the right track. Mother Nature has been providing perfect food to keep dogs healthy since the beginning of time. Vibrant good health is the greatest gift of all. Your dog deserves it, and so do you!

Read these special comments from others about
Dog Nutrition Naturally...


Thank you so very much Sandra. I will   certainly take your advice & try everything you said. You have no idea how thankful I am for helping me!!! Again, thank you so much.

Pam

What would I do without you Sandra? Your guidance and patience with ME has made  all the difference in the world for my dog, Lily. We would still be living in the dark if it wasn't for your help. Thank you does not even begin to express how grateful I am.

Carolyn


I can't tell you how much I appreciate your friendship and guidance. You started me on this path of education and I have learned so much. You have literally changed lives, dog and human.

Chris


Hi Sandra, Thank you. I appreciate your input and your support! I will keep you posted. You are & have been a blessing to me, I will see you in heaven I hope.

Jan

Learn it!  Love it!  Live it!