About Dog Nutrition Naturally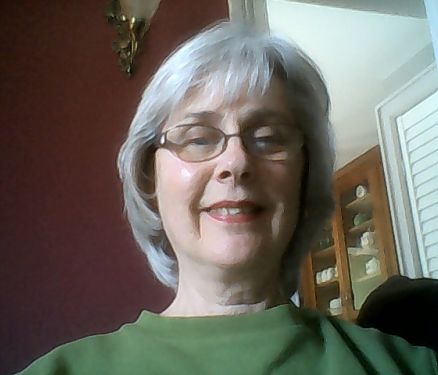 About Dog Nutrition Naturally is really about Sandra. That's me! I'm a Canadian living in gorgeous Southern Ontario.
The world is a very small place, and I'm proud to say that I have created this website myself so I can share with you what I know about how to help your dog be healthy. I now have many thousands of health conscious, dog parents as clients and friends from everywhere. I love that!

I'm a dog lover, animal advocate and an eternal optimist when it comes to helping your dog be healthier naturally. Food is the cornerstone of good health for all of us. So, dog nutrition is of utmost importance. 


Ask Yourself These 4 Questions...


Am I confused and looking for solutions to my dog health questions?

Do I need to learn more about what dog nutrition naturally really means?
Do I need to improve or upgrade the quality of my dog's food?
Do I need someone with common sense to help me figure it all out?
My Dog Nutrition Naturally Story and What I Learned From My Mom


My Dog Nutrition Naturally Story is the story of my life living with dog's and cats. My mother taught me much of what I know about feeding dogs a natural diet. My mother was a raw feeder long before anyone even thought about it in those terms. It was just how she fed our dogs at home, back then. 
Looking back, I realize that the dogs and cats I grew up with all lived a long time. My oldest dog Maggie, was 22 years of age when she died. Now, dogs are lucky if they live 9 to 12 years. Just recently my old dog Jack, passed over the Rainbow Bridge at almost 20 years of age. Jack had a wonderful quality of life, right up to his last day. Well done Jack!
The turning point in my story about Dog Nutrition Naturally starts with the unexplained death of my beautiful dog Rosie ( Jack's sister ). She had many health problems from the start and passed away at only 5 years of age from unexplained organ failure. I was devastated by this unexpected tragedy. It was then that I realized I had veered far from what my Mom had taught me about dog nutrition naturally and how to care for animals and myself, holistically.
My mom also had a book written by an herbalist who was a a family friend. This book was a guide on how to use natural herbs to boost health. My mom often consulted that book when she wanted to find a natural solution to a common health problem such as a cold or a cough, a fever or a headache, a bee sting, a bruise or an upset tummy. She used these same natural remedy ideas for our dogs too, if needed.

I have also learned much from my favorite holistic veterinarians. I have taken excellent courses about natural health care for people and animals. I use the information that makes sense to me and I always continue to learn. I encourage you to do the same. There is no one size fits all. That's what I love about holistic health care. There are always more options.

Mother Nature is my favorite teacher! Understanding how wild dogs feed themselves to stay healthy is fascinating to me! The Laws of Mother Nature have been in existence since time began. They still hold true today, tomorrow and forever. I deeply believe the body will always strive for health on it's own. I have seen it happen and so have you. Think about it!
 The Benefits of Whole Foods
and
Common Sense Natural Health Care
 

I live the benefits of natural health every day, so I know it works. My dogs are free of disease and never need the vet. They die of old age, not cancer. That's the way it should be! The body can and does heal all by itself. Time is all we have so it's important to maximize the time we have with our beloved pets by nurturing their natural ability to stay healthy. That makes sense doesn't it?
So let's look at why you should consider natural dog nutrition and holistic health care. 
Do you keep going back to the vet, back to the vet, back to the vet?
Do you still have the same dog health problem, more problems or different problems?
Maybe a change in thinking is all you need.
Our dogs are completely at our mercy.
They must do what we say.
They must eat what we give them.
They don't have a choice.
Can you imagine having someone else make all your decisions for you? I urge you to think seriously about the choices you make for your dog. You always have the freedom to choose, but here are a few things to think about. You might have to rethink what you've been doing up to now.

Don't decide to vaccinate your dog just because you get a notice in the mail and your vet says you have to. No you don't. You're not a robot!

Don't decide to feed your dog the same processed dog food every day of his life just because it says on the bag that's all you have to do to provide balanced canine nutrition. Simply not true, folks! Don't be a robot!

Don't decide to give your dog drugs that will shut down his immune system just because your vet says that's what needs to be done to get rid of symptoms. The deeper root cause of the dog health problem remains.

A

ll

drugs have side effects! Don't be a robot!

Stay Informed About
Dog Nutrition Naturally


I believe you love your dog and want to make the best choices by educating yourself and learning all you can about dog nutrition naturally and feeding dogs for good health. Every life is important!

I'm here to help you learn. I continue to learn every day too. I strive to expand my ideas about what it means to live a full and healthy life in service to others in my own unique way. I think the proof is in the results. My dogs don't have health problems. My dogs rarely go to the vet. They don't need to. They live life free of disease and don't need drugs to manage pain or symptoms.
So, while you're here, don't forget to sign up for the Dog Nutrition Naturally Newsletter. It's a great way to learn more about dog nutrition naturally and holistic health strategies while staying in touch so you don't lose me. I only send interesting and helpful articles to assist you.
Sandra King
Strategic Natural Health Care Consulting for People and Dogs

Reiki Level 2
We are blessed to be living with Teddy a 9 year old Chocolate Labradoodle and Gracie a 12 year old Great Dane. Both are healthy and full of life! My dogs have always been my main source of learning about dog nutrition naturally. They are the living proof that Mother Nature knows best!
| | |
| --- | --- |
| Teddy | Gracie |
Go From About Dog Nutrition Naturally Back to Home Page
Learn it!  Love it!  Live it!


Donating to Dog Nutrition Naturally Helps Us Help You For Free