Contact Dog Nutrition Naturally
 

To contact Dog Nutrition Naturally keep reading. I always strive to offer you the best of my knowledge and experience about dog nutrition and dog health the natural way. My mission is always to help you learn.



Time flies. Make the most of every minute with your dog
Got Dog Nutrition or Dog Health Questions?


Your dog's health is important to me. So I have implemented a NEW contact dog nutrition naturally process, so you can get the help you need for your dog. Every dog is a unique individual. I want to be able to help you in the best way for your dog.
Answering questions can be time consuming. Giving you the best help I can, takes a lot of my time daily. Over the last 10 years I have written many, many pages of information so you would have free access to it.
Many of the pages on this website include a ' submit ' format for you to ask questions at the bottom of the page. This is the best option because I can answer your question right there and others who have the same question, can read the answer. This helps you and also helps other readers with the same question. It saves me time too.

Please be sure that your question hasn't already been answered on the page that brought you here. If you're not sure how you landed on this website, here are some of my most visited pages. Please read the information slowly and carefully.


Most Searched for Topics
at Dog Nutrition Naturally


Do You Still Have Burning Questions
About Your Dog?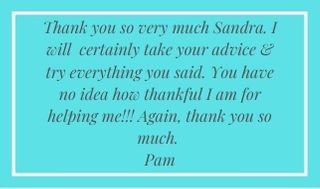 You can ask your burning question using the Contact Dog Nutrition Naturally Form below.





Contact Dog Nutrition Naturally Using This Form
If You Have a Burning Question That Can't Wait.


*** Please keep in mind that I am not a vet so I can't give you medical advice. I can however, give you GOOD advice. I will answer your questions to the best of my ability, knowledge and experience, but it is up to you to seek professional guidance if you're in doubt. Got it?  ***

New!

Comments


Have your say about what you've just read here. Use the comments box below.


Sharing is appreciated!