Contact Dog Nutrition Naturally for Help
 

The doors are open again at contact Dog Nutrition Naturally. We've been going through a lot of changes. This website is a work in progress. I always strive to offer you the best of my knowledge and experience. My mission is always to help you learn how to restore health for your dog the natural way. So I'm delighted to say." We're open ! "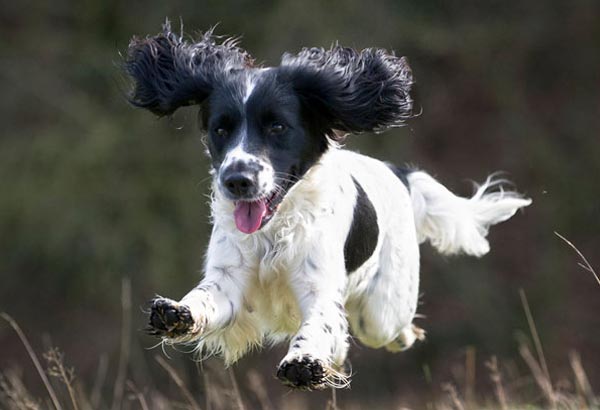 Time flies. Make the most of every minute with your dog
I love to see a healthy dog like the one in this picture. This dog is flying through life a mile a minute.  On average, dogs only live 1/6 th as long as we do. That time goes by so quickly. Then they're gone, and our hearts are broken. Let's maximize every minute we have with them by keeping them healthy and improving their longevity so we can love them longer.

Your dog's health is important to me. So I have implemented a new contact process, so you can get the help you need for your dog. Every dog is a unique individual. I want to be able to help you in the best way for you, so here's what you have to do.
Enter your email to start the process.
Here's What Happens Next
After You Contact Dog Nutrition Naturally


After entering and submitting your personal contact info ( we never share it ) you will receive a series of three emails from me. You will be asked to make some choices and answer some questions about your dog. This will provide me with the necessary information needed to get your question answered as quickly as possible to save time. I will review your application and reply as soon as I can. Please allow 48 - 72 hours.

One more thing...



If you're interested in, and want to learn more about a specific topic, the best thing to do is tell me what it is. I always want to know what is most important to you. Thanks for helping so I can direct my information to help you better. Click this link.

What would you like to learn more about questionnaire?
Here are a few of my most visited pages. While you're waiting for my Contact Dog Nutrition Naturally reply, browse through these pages or continue to read through other pages on this website. There's lots to learn. I'll get back to you as soon as I can, I promise.

About Dog Nutrition Naturally and Sandra
"We are what we repeatedly do. Excellence then is not an act, but a habit." (Aristotle)
Learn it!  Live it!  Love it!