Contact
Dog Nutrition Naturally



You'll be able to contact Dog Nutrition Naturally soon. We're going through a major website revamping. So I will be unable to make my contact form available to you right now. This website is a work in progress. I strive to offer you the best of my knowledge and experience. Please be patient. My mission is always to help you learn how to restore health for your dog the natural way.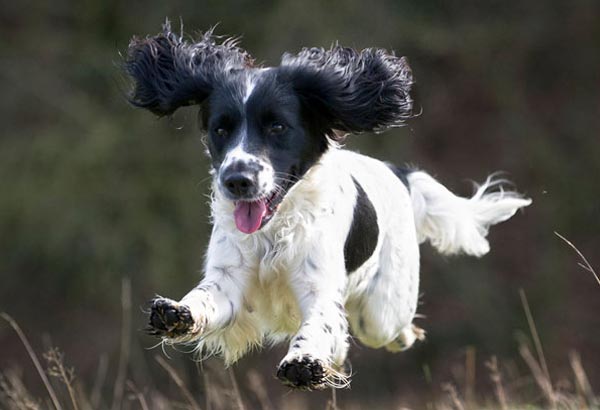 Time flies. Make the most of every minute with your dog
I love to see a healthy dog like the one in this picture. This dog is flying through life a mile a minute, and that brings up an important point. On average, dogs only live 1/5 th as long as we do. That time goes by so quickly and then they're gone and our hearts are broken. Let's maximize every minute we have with them by keeping them healthy and improving their longevity.

You and your dog's health are important to me. So that's why this website is changing. I will be implementing new ways for you to learn, so you can better help your dog. Everybody learns differently and everyone has different interests. So I want to be able to help you in the best ways for you.

Here are a few places to start while you're waiting to contact dog nutrition naturally.  Often better canine health can be achieved by following these simple steps:
Upgrade the quality of your dog food and add some fresh whole foods.
Add nutritional health supplements for general health improvement. This works for everybody. No exceptions!
Supplements

to

overcome dog health problems.Targeted nutrition can help your dog recover faster.

While You're Waiting
for Contact Dog Nutrition Naturally to Return

You can sign up for The Dog Nutrition Naturally Newsletter


If there is anything you'd especially like to learn about holistic dog health care, natural canine nutrition guidelines or dog health information, the best way to help me help you right now, is by answering a very simple survey. Thanks for contributing to my survey so I can direct my information to help you better. You can answer the questions here.
What would you like to learn more about?

In the meantime, here are a few of my most visited pages. Browse through these pages if they pertain to what you're looking for. If not, continue to read through the pages on this website and be patient. I'll be back soon.

Learn it!  Love it!  Live it!