The Dog Nutrition Naturally
Newsletter Is For You


I invite you to sign up for The Dog Nutrition Naturally Newsletter, so I'm better able to stay in touch with you on a regular basis. However, we're all busy, so I won't email too often. I will only send you meaningful guidance and relevant ideas to help you recognize the value of natural health and wellness care for dogs.


What Can You Expect From
The Dog Nutrition Naturally Newsletter?

Since I want you to enjoy and learn from each and every issue of The Dog Nutrition Naturally Newsletter, I promise to send only excellent articles including  information you won't typically find on other websites and blogs. Since, I don't know it all ( really ? ), I'll direct you to articles written by other people I respect, too.
So, go ahead. Sign up for The Dog Nutrition Naturally newsletter, below.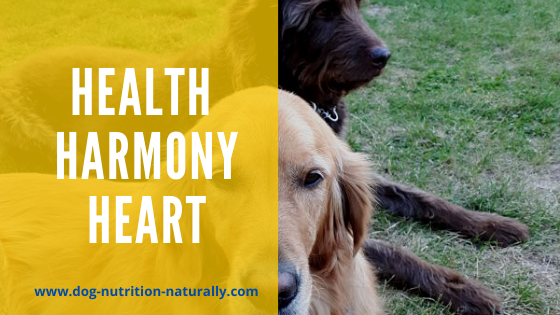 If you are health conscious yourself, know about the power of good nutrition and want the same for your dog, you're in the right place.

If you're tired of all the conflicting information you've been reading online, you'll find a

simple,

down to earth approach to natural health, here.

If you want to learn more about how to build

and maintain good health

for your dog and you, sign up and stick around.
We are all learners and teachers at the same time. We all need guidance sometimes. I hope to inspire you to embrace what you learn, utilize what you learn in your every day life, and above all, share what you learn for the benefit of others.
I'm a little bit different, so expect what I write to be a little bit different also. Our favorite mantra here at Dog Nutrition Naturally, is " Health for All Dogs and Me ". Good health creates more harmony in your home and life, so your heart can thrive and love can grow.

*** Important Need to Know***


When You Sign Up For
The Dog Nutrition Naturally Newsletter





When you sign up, I promise and cross my heart that your email address will never be shared with anyone. We respect your privacy. Also you can cancel your subscription any time you want to, but I hope you won't.
New!

Comments


Have your say about what you've just read here. Use the comments box below.


Sharing is appreciated!