About Dog Nutrition Naturally


About Dog Nutrition Naturally will help you understand what makes this site different. I teach you how to feed your dog properly for good health. I teach you how to use natural remedies to overcome dog health problems. I teach you how to do this yourself, so you can steer clear of the vet's office.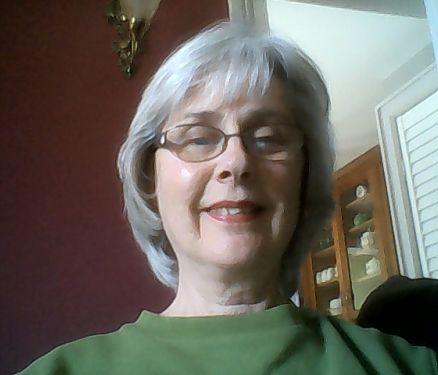 I'm Sandra King and I'm the author of this website. My wish is that you will come to know me a little. My mission is to help you, help your dog be healthy.
A healthy dog is a happy dog. I want you to be happy too!
The unexplained death of my beautiful dog Rosie who passed at only five years of age, led me to step up to the plate.
After Rosie died I was heartbroken. That was it. I knew I had to find more answers.
I had always been interested in holistic health but I knew I had to get more serious about it. I wanted to learn everything I could about dog nutrition and helping dogs be healthy naturally.
So I share with you the result of many years spent learning. This will shorten your own learning curve about dog nutrition naturally and how to care for your dog at home. You can help your dog get healthy again using natural, holistic methods. Yes you can! Sharing what I know is my unique way of paying it forward. 
What is Unique About Dog Nutrition Naturally?


I work hard to provide you with practical alternative health coaching that makes sense. I really don't think that caring for dogs naturally and feeding them appropriately, should be so darn hard for people. How did everyone get so confused? Dog nutrition naturally is not rocket science!
I do things nature's way around here. I try to mimic as closely as possible what dogs would do for themselves in the wild, keeping in mind that they don't! Dogs live with us, so it won't be exactly the same. Feeding your dog appropriately for his species will maintain good health. You can have a healthy dog without the use of...
It is my opinion that the less of these things you use, the healthier your dog will be. In fact, I will go so far as to say that I believe it's the overuse of vaccines, drugs and chemicals, along with a daily diet of processed commercial dry dog food that's creating most common dog health problems and making cancer the # 1 killer of dogs these days. Shame on us!
The Laws of Mother Nature have been in existence since time began. They still hold true today, tomorrow and forever. All the drugs in the world will not make dogs or us, healthy. The medical advancements of the last 100 years have a place in our lives, and can be life saving, but not as an everyday way to boost and maintain good health. Just look around. Poor health is epidemic.
The natural way may take longer, but a naturally healthy dog will be the result. You'll find holistic healing information for your dog that you can use at home daily.

Think About This


Our pets are completely at our mercy. They must do what we say. They must eat what we give them. They don't have a choice. Can you imagine living your life like that? Does someone else make all your choices for you? Absolutely not!
I urge you to think about the choices you make for your dog. 
Don't vaccinate your dog just because you get a notice in the mail.
Don't feed your dog the same processed dog food every day of his life just because it says on the bag that's all you have to do to provide balanced canine nutrition. That's nonsense!
Don't give your dog drugs that will shut down his immune system just because it's the easy quick fix solution to a dog health problem.
You can learn more about dog nutrition naturally and how to make wiser, healthier choices, by reading through the pages on this website. I am here to help you.

Teddy is my Chocolate Labradoodle.
So have fun learning about dog nutrition naturally!

While you're here, don't forget to sign up for the Dog Nutrition Naturally Newsletter. It's a great way to stay in touch so you don't lose me. I only send unique, interesting and helpful alternative health information for your dog.
I am here to help you.

Sandra King
Natural Health Care Consulting for People and Dogs

Reiki Level 2
Learn it!  Do it!  Share it!