The Dog Nutrition Naturally
NewsLetter


I want to invite you to sign up for The Dog Nutrition Naturally Newsletter. That way, I'm better able to stay in touch with you on a regular basis. How many times have you come across a great website and then lost it? I don't want you to lose me, and I don't want to lose you! However, we're all busy, so I won't email too often.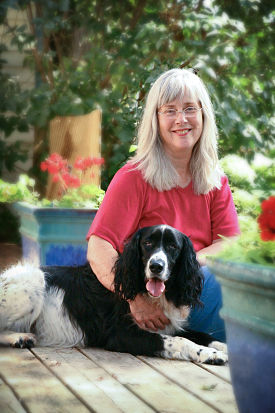 I'll be sending along extra dog nutrition tips, holistic dog health care information and help for common dog health problems. I do my best to present health information in an easy to understand way, so it makes sense to you. 
Since I want you to enjoy each and every issue, I promise to send only excellent dog information articles that you won't typically find on other websites and blogs.
Since I don't know it all ( really ? ) I'll direct you to read articles written by other people I respect, too. In other words...

I'll Do Everything I Can to Help You
Get Your Questions Answered.


Content - You'll find interesting, informative and educational articles. I'm a little bit different ( trust me here), so expect my stuff to be a little bit different OK?. Say no more!

More ways to learn -

Everyone has their favourite ways to learn. Some people like to read, some like to watch and listen. Some like to do it

all.

So I'll

give you everything I've got. The important thing is...

be a life long learner

!

Share

-

I know you'll enjoy

The Dog Nutrition Naturally Newsletter

, so share it with others. OK? This is how we all learn. If you like it. Tell someone else who could use the information. Spread the good news!
I always have Your Biggest Dog Health Challenge Survey going. It's only two easy questions, and I would be delighted if you would help me out. It'll only take five minutes, I promise. It's the best way to let me know what you want and need to know about. Big thanks in advance.
*** Important ***
When Signing Up For
The Dog Nutrition Naturally Newsletter

When you sign up, I promise and cross my heart that your email address will never be shared with anyone. Also you can cancel your subscription any time you want to, but I hope you won't.
Learn it!  Do it!  Share it!