Is This the Die Off?
by Chompers mom
(California )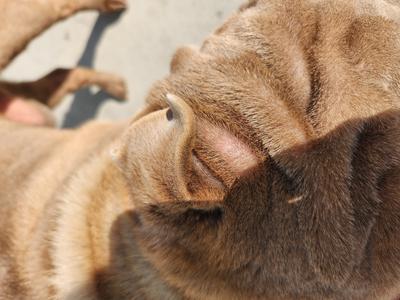 His ear
Hi!

I have a 1 yr old shar pei.

He's been itchy for months and I've been running around like a headless chicken trying to fix it.

We switched to darwins (raw beef) 6 weeks ago and I realized it still had too many carbs so we switched to northwest naturals (raw beef) 2 weeks ago.

He's taking dr mercola probiotics (6 weeks) & also four leaf rover yeast guard (2 weeks) since yesterday he's started scratching a lot more...and when I looked this morning. He has a lot of pink/red areas where he's scratching.

How do I know if this is the die off period or if I've done something wrong/to make it worse?
New!

Comments


Have your say about what you've just read here. Use the comments box below.


Sharing is appreciated!