Fluffy Dog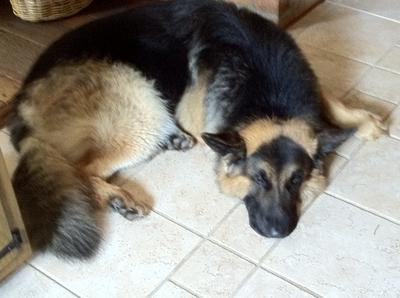 Our Gentle Giant (120 lb) German Shepherd, Apollo, was spoken for when my husband first met him. He told the owner if anything happens to that deal please call me.

Two weeks later the woman called and said, "Rigley", the name he was given at that time, had been returned because he was a "busy body"... did my husband still want him?

He was out the door and Apollo started his eleven year life with us. He was a dominant male, strong willed. With gentle guidance and training from my husband they became inseparable. He was loved by all who met him.

We must have been asked the same question most of his life which was "what kind of dog is that?" and "wow, he is a fluffy dog" ....hence his nick name of "fluffy dog".

Till we meet again Fluffy dog.......
New!

Comments


Have your say about what you've just read here. Use the comments box below.


Sharing is appreciated!