Shi-Poo With Dog Allergies

(Esther)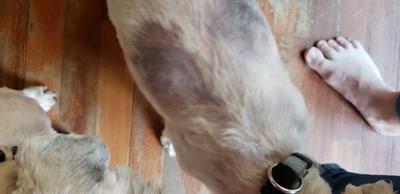 Hi Sandra,

My Shi-poo had a bout of allergies last fall and scratched some of his hair out and had a few hot spots.

About 4 weeks ago he started again, this time so much worse than before, he has taken most of his hair out under his belly and chest and sides.

I just had him shaved. He has sores on his eyes, ears, feet and his skin is in terrible shape.

I was giving him allergy meds and putting all natural, tea tree hot spot spray on and he is no better, what can I do to help him short term before I fix the long term?
New!

Comments


Have your say about what you've just read here. Use the comments box below.


Sharing is appreciated!